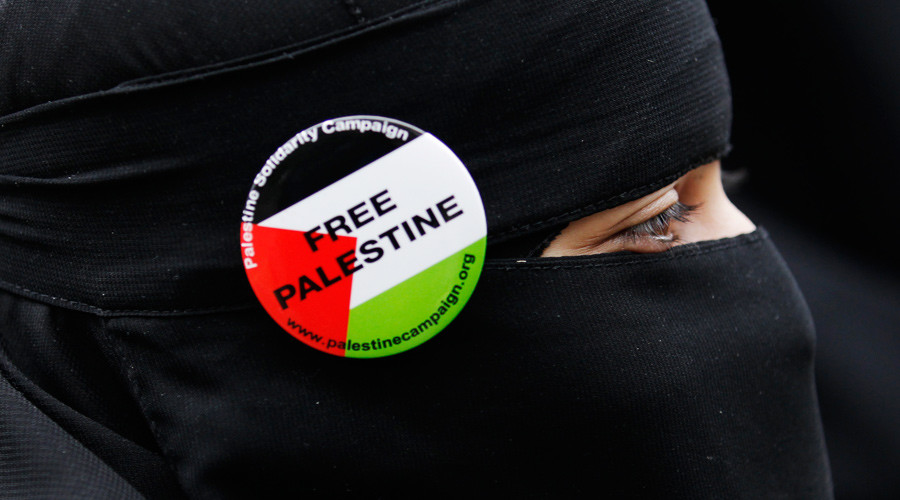 Pro-Palestine activists plan to protest against Israel at the country's European Championships soccer qualifier against Wales next month. Israel will play the Welsh team at Cardiff City Stadium on Sunday, September 6.
The Palestine Solidary Campaign (PSC) will demonstrate against Israel's treatment of Palestinian footballers and the country's ongoing occupation of West Bank and Gaza on the same day of the match.
Labour leadership frontrunner Jeremy Corbyn is among those planning to attend the protest, which will take place less than a week before the party unveils the result of its election.
PSC has called on football governing bodies FIFA and UEFA to expel Israel from its competitions over its treatment of Palestinians.
The group accuses Israel of being an apartheid state which treats Palestinians as second-class citizens, denying them basic rights such as freedom of movement.
PSC advocates the boycott, divestment and sanctions (BDS) movement, which seeks to mount pressure on Israel by embargoing its goods and institutions and pushing for sanctions against it.
Supporters of BDS compare Israel to apartheid South Africa and argue for the state to be isolated on the global stage until it complies with international law.
Labour leadership favorite Corbyn will join Plaid Cymru MEP Jill Evans, Welsh Green Party chief Pippa Bartolotti and Palestinian Ambassador to the UK Manuel Hassassian at the lobby.
Corbyn has been dogged by accusations of anti-Semitism during his leadership campaign, allegations he rejected as "ludicrous."
Cardiff Stop the War Coalition secretary Adam Johannes accused Israel of bombing Palestinian stadiums and raiding its Football Association's Headquarters.
The Israeli Defense Forces (IDF) executed a surprise search of the Palestinian Football Association (PFA) headquarters in the West Bank in November 2014.
Asian Football Confederation President Sheik Salman Bin Ibrahim al-Khalifa condemned the raid at the time as setting "a dangerous precedent that requires the international sporting family to stand together and support the PFA."
Johannes also pointed to the case of Palestinian football player Mahmoud Sarsak, who was imprisoned in Israel for three years for allegedly having links with Islamic extremists. Sarsak was later released without charge.
"Imagine if players in Wales' national football team were regularly prevented from playing football and competing in tournaments by a military occupation, blocked from leaving Wales to play matches, some held in prison for months or years on end without trial, with armed forces sent to invade the headquarters of the Welsh FA, and Cardiff City Stadium bombed," Johannes said.
"This is what Israel does to Palestinian football. On September 6 Wales will play a country which regularly blocks Palestinians from participating in the beautiful game, competing in tournaments, and stops players traveling to matches."
A petition calling for the arrest of Israeli Prime Minister Benjamin Netanyahu during his visit to the UK next month has reached close to 80,000 signatures, double the figure it stood at ten days ago.
The e-petition calls for Netanyahu to be arrested for "war crimes" committed during last summer's Operation Protective Edge military incursion into Gaza, which saw 2,251 Palestinian and 72 Israeli deaths.
The UK government has issued a statement clarifying that under international law "visiting heads of foreign governments, such as Netanyahu, have immunity from legal process, and cannot be arrested or detained."
It went on to back Israel's right to self-defense and condemned Hamas.
"The prime minister was clear on the UK's recognition of Israel's right to take proportionate action to defend itself, within the boundaries of international humanitarian law.
"We condemn the terrorist tactics of Hamas who fired rockets on Israel, built extensive tunnels to kidnap and murder, and repeatedly refused to accept ceasefires," the government statement said.
'Show Israel red card!' Pro-Palestine protests at European Championships qualifier — RT UK.